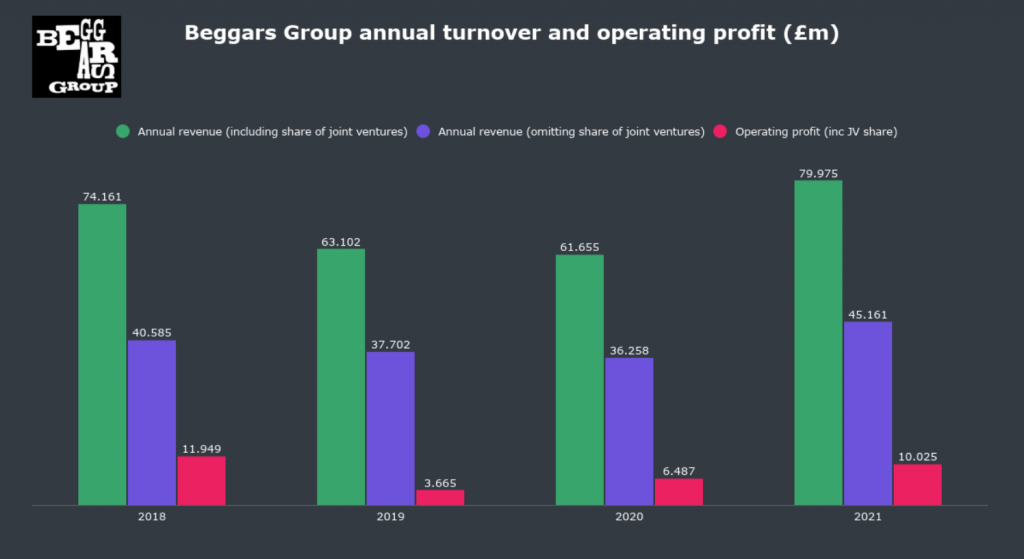 Beggars Music Group had a strong 2021 (as they have just released their numbers in a filing on UK Companies House).
Beggars Group generated GBP 79.98 million in 2021 – which was up 29.7% year on year.
This figure includes Beggars' share of various joint venture businesses including XL Recordings, Matador and Rough Trade, in each of which Beggars owns 50%.
Beggars is a huge player in independent music market and it's great to see that they are still growing strong and getting a strong slice of the market.